BBQ season is back, baby!
Ribs. Chicken. Brisket. Burgers. Dogs. The works!
Summer's in full swing and we're savoring the flavor. What's our favorite BBQ? Where do we get it? How do we make it? Our Quilted Squirrel staffers are weighing in here.
Jerry Lee, Marketing Strategist
I'm a bigger fan of grilling, smoking and even drying meats than I am eating them, and that's not to say I don't enjoy crushing a plate of ribs or two.
There's something cool about prepping big hunks of meat all morning, just to spend what's left of the day checking temps, smells and crystallization of sugar while picking at the best parts of charred crusts.
Cool and delicious. Like an edible Fonzie.
RELATED: TQS takes on comedy
You can't beat burgers and Sahlen's dogs on the grill on a hot summer's day.
My husband loves shish kabobs, so if we're in for a treat on the grill that's what we'll be cooking up.
We haven't gotten too much into smoking or special dry rubs, but we'll be happy to "taste test" any of yours. 😎
RELATED: TQS takes on superstitions
Steve is on a family vacation with his wife and kids, so here's a snapshot of their adventures (and spectacular views) from out West. Wherevery they are, we're sure they'll find their way to some tasty BBQ. Buffalo burgers, anyone?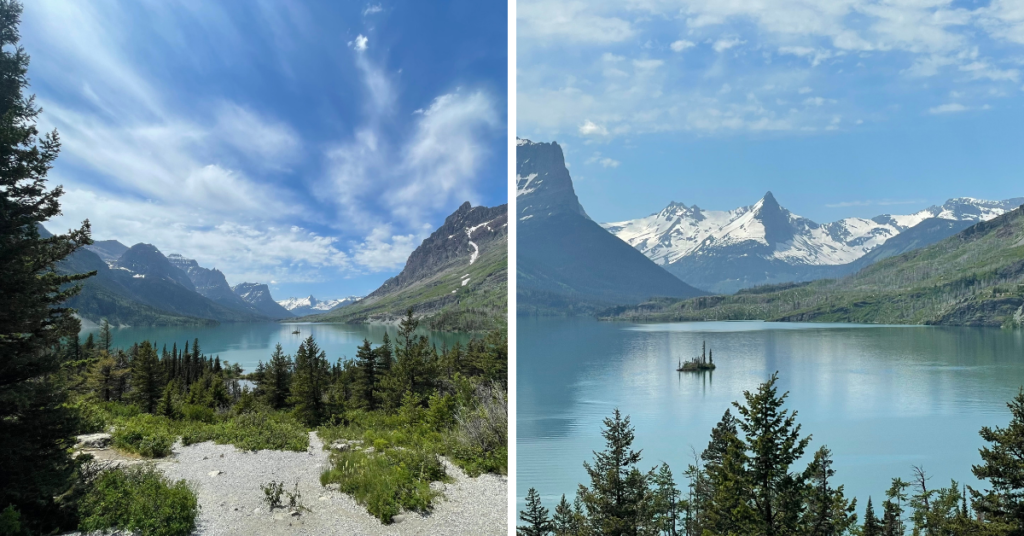 RELATED: TQS takes on children's lit
Well, I realize I'm probably putting myself at risk of losing points on my man card here, but overall when it comes to BBQ, I'm generally not a huge fan of doing it… probably because I'm not very good at it and have never really had the desire to put in he effort to become good at it.
Don't get me wrong, I can grill up a burger, or dogs, no problem… and they're edible.
As far as eating BBQ, I'm generally good with that—depending on the meat. Mostly the basics… burgs, the occasional steak… but grilled chicken is my go to… straight up, marinated with something, slathered with BBQ sauce, blackened cajun, jerk, whatever… it's all good.
RELATED: TQS takes on 2032
I'm dedicating my portion of the blog to the KING of barbeque in Buffalo: Fat Bob's Smokehouse.
I've found that whether it be at their downtown Buffalo location, their spot in the 'burbs, or onthe go at their food truck, they knock it out of the park. Every. Single. Time.
My go-to is the pulled pork dinner with their mac & cheese and sweet potato wedges for my two sides. I can not recommend them more!
RELATED: TQS takes on pie
Kabobs! I've been veering more towards a plant-based diet so the fat cuts of steak may be out for me, but luckily there's still tons of alternatives, plus the peppers and onions are always delicious on the grill.
Oh and corn on the cob, can't beat a grilled cob.
RELATED: TQS takes on the supernatural
It's hard to barbecue when you live in an abandoned storage container on the muddy banks of the Buffalo River, but when I get a chance to eat anything BBQ-related, it comes by way of the chicken wing.
Your BBQ-Hot double-dipped wing from Elmo's for example, is a front-runner for tastiest wing in town.
Then again, the Cajun-Honey Mustard double-dippers might be the best chicken wing worldwide. And since those are sauced and grilled and sauced again… that's technically barbecue, right?
This post is dedicated to the memory of my dear friend and the face of Elmo's for nearly 40 years, Adam Blake.
Let's eat! Er, work together.
Contact us and let's get cooking! Or hit us up for  branding, website, video, or creative campaign work, maybe?
And don't forget to follow us on LinkedIn, Facebook, Twitter, and Vimeo for more.
Thanks for reading. 🍖
Sign up for our newsletter...
Give us your email and get our stuff delivered to your inbox. You might not regret it.
Thanks for subscribing! You won't be sorry.
Uh oh. Something went wrong.