One day, our copywriter received a random message on LinkedIn.
It was from his old high school pal, Elizabeth.
"Oh, Elizabeth!" he said, out loud, to absolutely no one.
"Hi, James," the message began (more or less). "I've seen your Quilted Squirrel posts on LinkedIn and wanted to reach out. "I'm looking for some help with branding. We need a new name, logo, and some video content."
"Oh, Elizabeth!" James said, out loud, to absolutely no one.
James was pleased to hear from an old friend. He was was also pleased that someone had seen one of his posts on LinkedIn. And he was even more pleased that such a post had inspired some sort of action.
He was, in fact, desperate for action. On LinkedIn. LinkedIn action.
One thing led to another, and pretty soon a plan was in place: Quilted Squirrel would work with Elizabeth and her team to:
Come up with four potential names for the business
Design eight potential logos to represent the business
Write and produce a video to celebrate the business
And so we did! And that's pretty much that, as they say.
Scroll down to see the finished products. Read on to see how the branding process went.

Step 1: Think of a name.
We came up with some pretty cool names and even cooler explanations for why they were so cool. After a series of virtual meetings with Elizabeth and her business partner, Jeff, we landed on Nova Wealth. Here's why.
MEANING
Nova: A transient astronomical event that causes the sudden appearance of a bright, apparently "new" star, that slowly fades over time.
RATIONALE
Nova's clientele are typically soon-to-be retirees who want to know their financial wealth will 1) sustain a rich and fulfilling retirement for themselves and their partners, and 2) last long after they've gone. These folks have worked an entire lifetime to generate their "new star" (wealth), and they expect it to pass it along to their children and grandchildren, where it will happily "fade" with every passing day of good fortune.
(And since Nova Wealth is technically a subsidiary of Cetera Investors, pairing "Cetera" next to "Nova" seemed to say "Terranova," which translates to "New Land" in Italian. The prospect of "new land" seemed to be a suitable metaphor for conquering new things with a proper plan.)
It's the kind of hocus pocus you'll hear from a lot of creative agencies, to be honest. But the concept worked. It works. It is working. And hey: If it fits, it sits.

Step 2: Design some logos.
What's in a logo? You'll have to find out from our very own empress of Adobe, Lisa, right here.
For Nova Wealth, the "north star" was essential in designing the logo. And even though the brand was new, it would need to look "familiar" to a well-seasoned audience. In other words, it should balance a classic look with a modern feel. Our graphic design experts, Chris, Tyler, and Lisa, did their thing, which looked like this: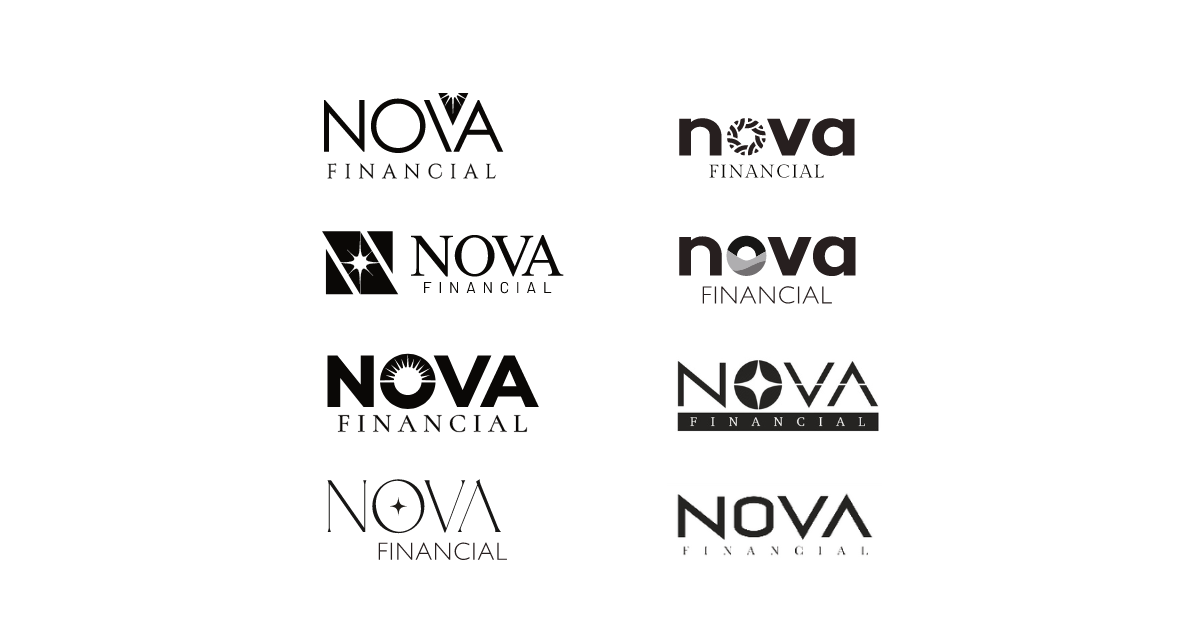 Step 3: Narrow down. Color up.
After another get-together with Elizabeth and Jeff, we narrowed the selection process down to three logos. And so many colors! How many color combos, you ask? As many as would complement the royal purple of Cetera Investors, of which Nova Wealth is a subsidiary. The Nova Wealth logo/color options looked like this.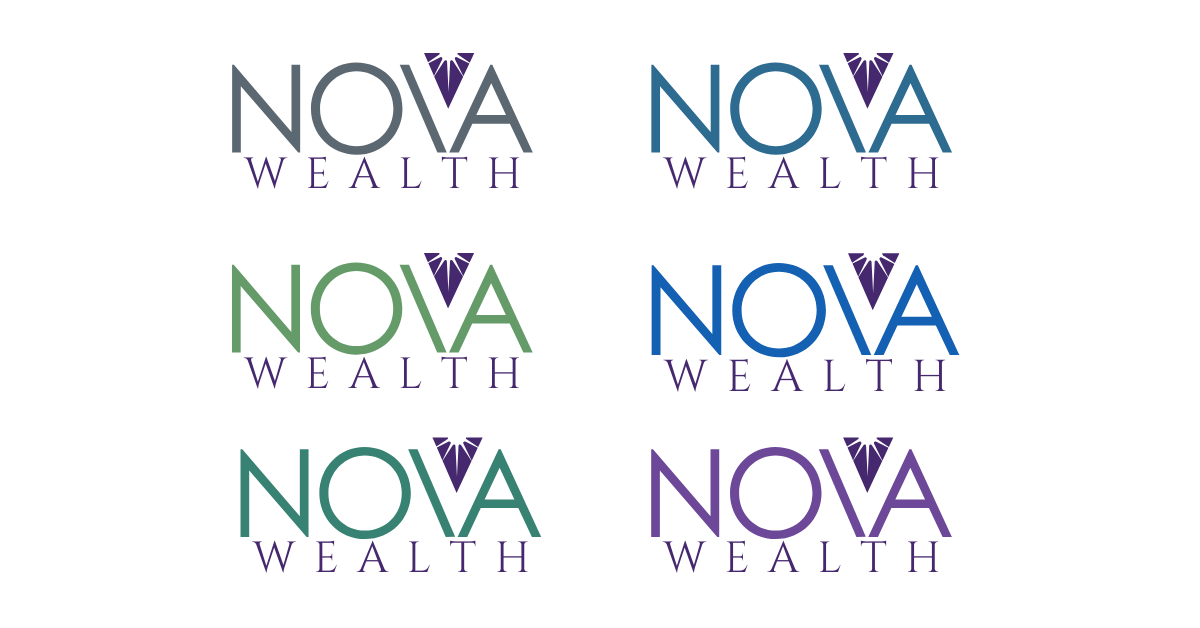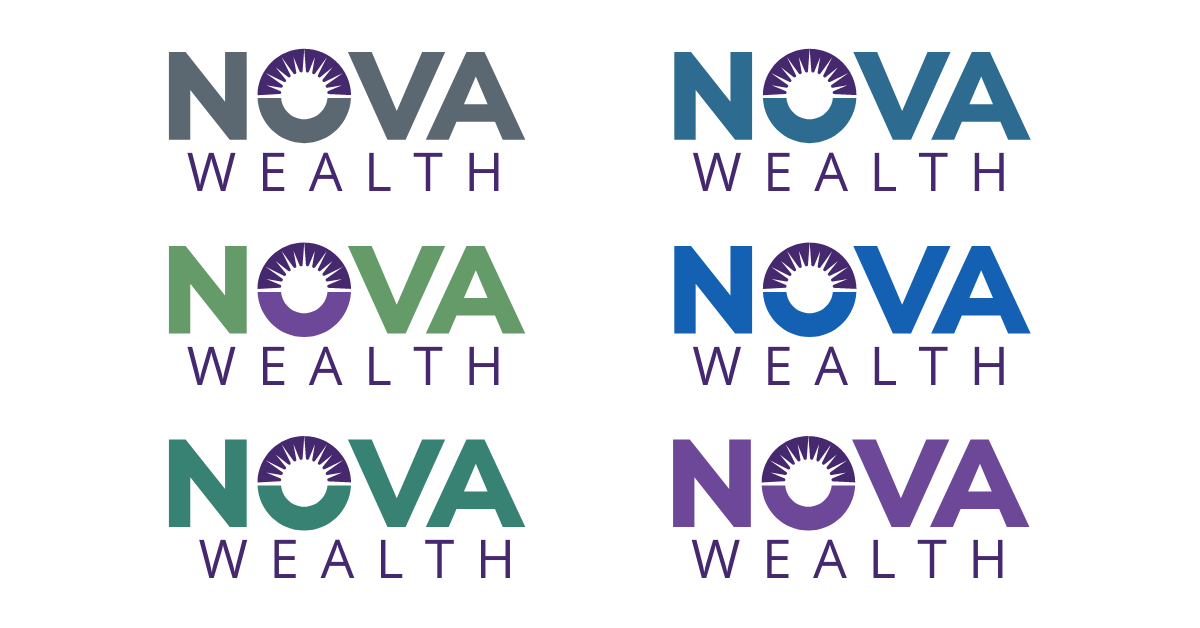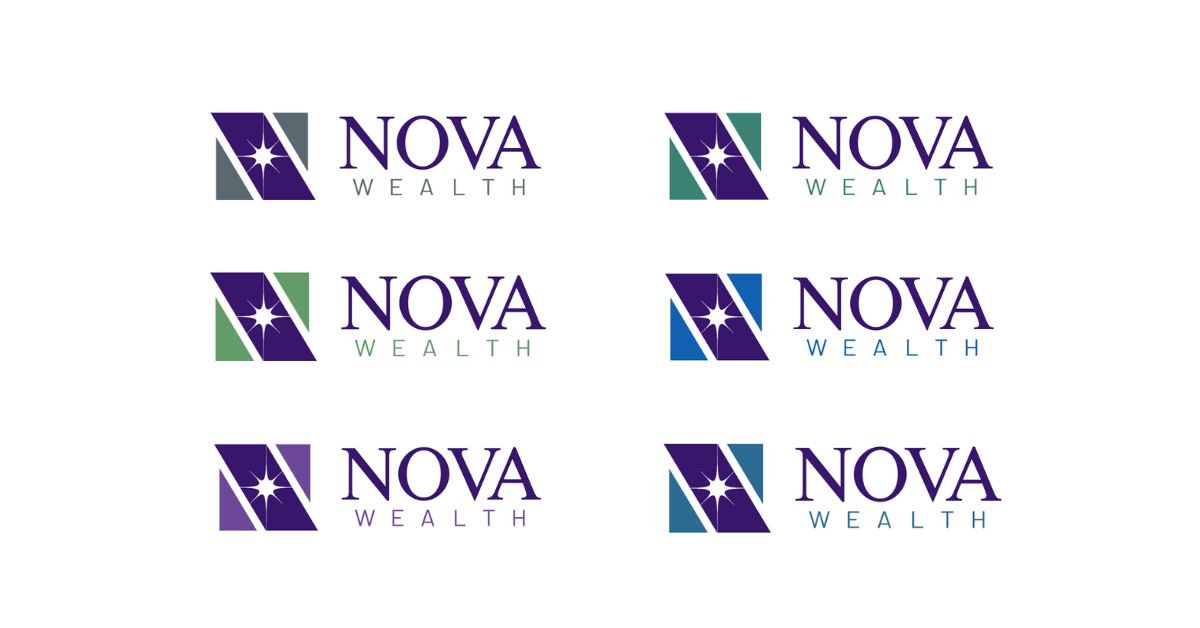 Step 4: Pick a favorite.
Nova Wealth! See the north star. See how the blue and purple portions of the logo resemble an "N" for Nova. See a sharp, classic-looking design for an all-new brand. Nice.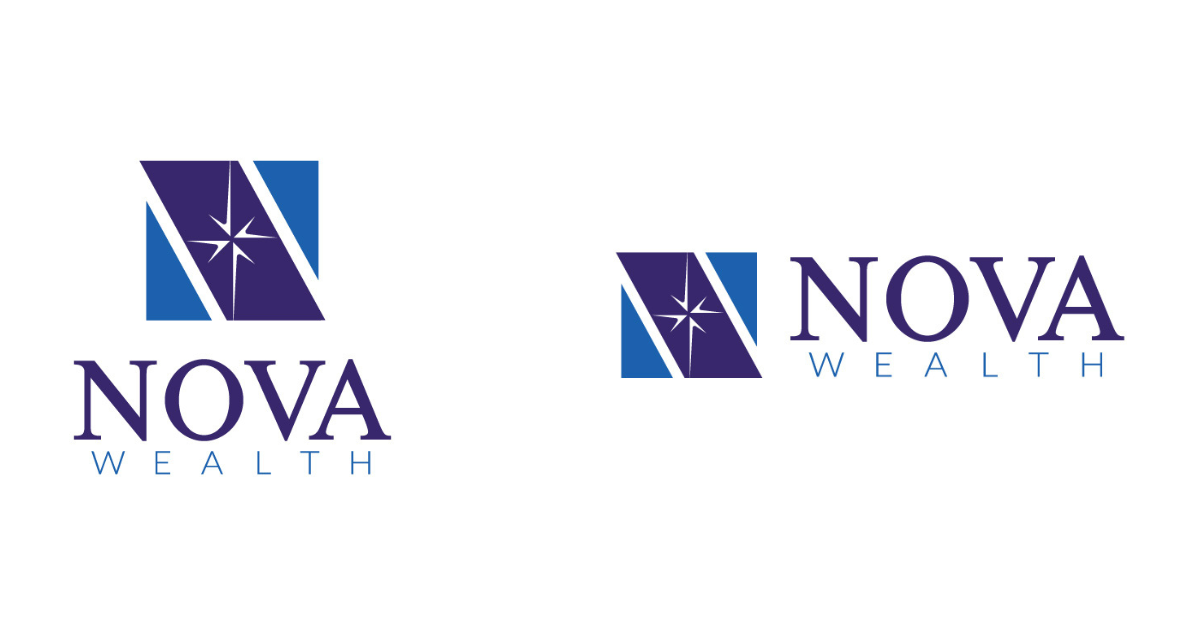 Step 5: Make a video.
This is a blog for a different time. Here's the video, though. And hey—if you need a hand planning your financial goals, connect with Elizabeth, Jeff, and the Nova Wealth team at retire.ceterainvestors.com.
Let's do something!
Branding. Videos. Uh, other stuff? Hit us up.
Sign up for our newsletter...
Give us your email and get our stuff delivered to your inbox. You might not regret it.
Thanks for subscribing! You won't be sorry.
Uh oh. Something went wrong.