We did a lot of stuff this year. Most of it had something to do with creative marketing and advertising. A lot of it had to do with our big office move. Some of it had to do with pogo sticking. Nearly an eighth of it had to do with losing our trash cans to a massive, nationwide web of conspiracy yet to receive the attention it deserves from the mainstream media. Only one very small (but memorable) part of it had to do with seeing who could fit the most mini marshmallows in their mouth at once while still being able to audibly spell "Mississippi."
To be slightly more specific, in 2019, we made a lot of videos, commercials, radio ads, social media ads, direct mail pieces and other standard marketing collateral—many of which are our bread and butter and all of which were great fun. But in the very last quarter of the year, we got to do something totally different—we collaborated with Kaz Home Improvements to create their corporate magazine from scratch.
In the pages of Home: For the Holidays, we covered kitchen trends and DIY decor ideas, offered advice on when to replace one's roof and pulled together a home improvement timeline for various major projects. We even had the opportunity to join Carma Leda and Wendell Isom in their home on Grand Island for a feature story about the process of remodeling their kitchen, bathroom and home office with Kaz. The result is a beautiful, streamlined final product that highlights many of Kaz's services, positions them as leaders in their craft and touches on engaging topics adjacent to home improvement. It's more than just a piece of branded marketing collateral—it's a compelling and informative publication that we hope people will want to spend some time reading. We channeled Kaz's polished, high-end brand identity for a sleek, contemporary design that, not to toot our own horns here, just might give Martha Stewart's self-named magazine a run for its money.
We couldn't ask for a a better partner in this project, and we're grateful to clients like Kaz for humoring the big ideas that allow us to push creative boundaries. We're excited to give you a glimpse of the project, and greatly looking forward to Volume II.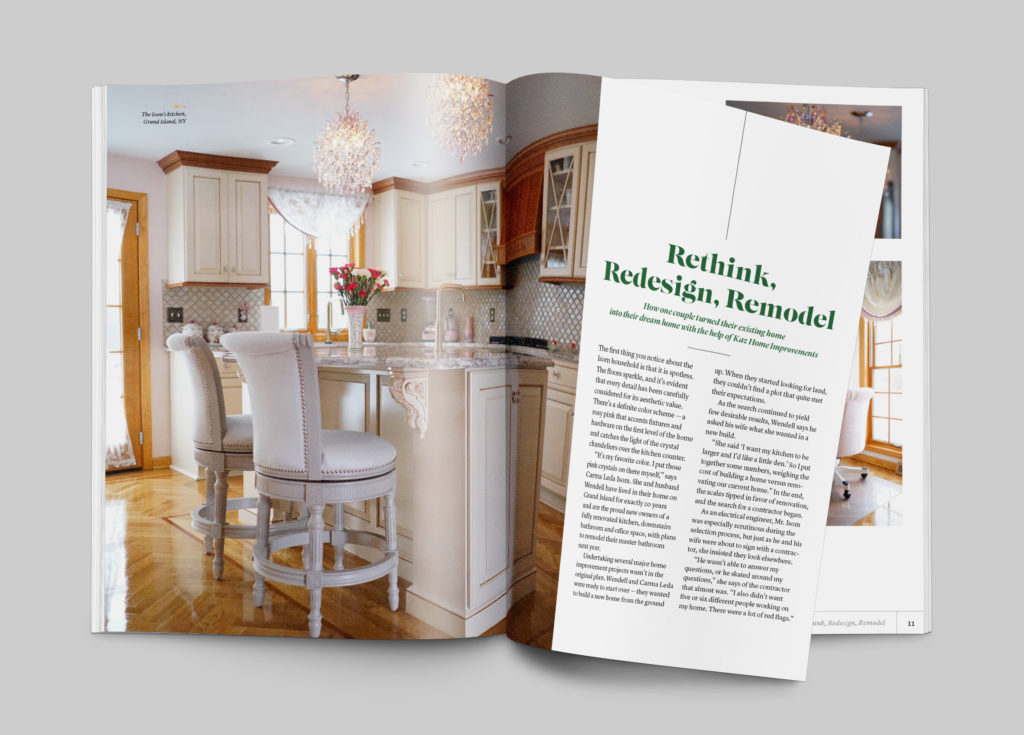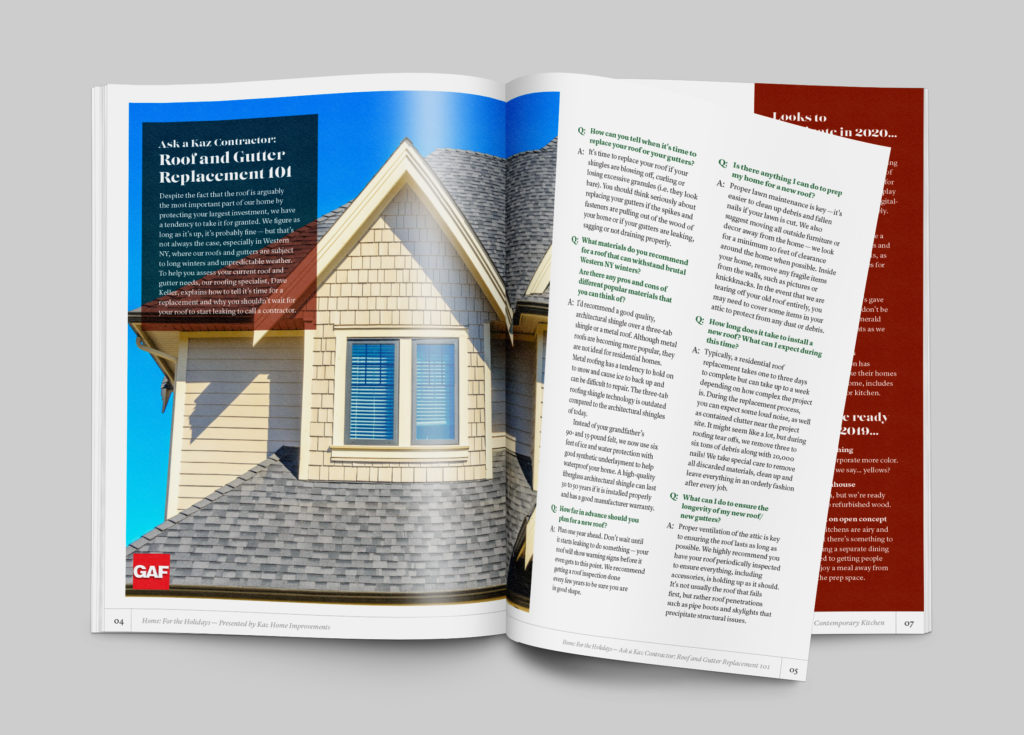 Sign up for our newsletter...
Give us your email and get our stuff delivered to your inbox. You might not regret it.
Thanks for subscribing! You won't be sorry.
Uh oh. Something went wrong.