Some of our favorite projects are ones we get to build from the ground up—websites, campaigns, you name it. Being a part of the creative process that helps bring big ideas to life is basically why we're in this business, which is why we're proud and excited to highlight the work we've recently completed for the Chautauqua Institution.
A couple months ago, the Chautauqua Institution reached out to us about preparing a microsite to showcase their Strategic Plan for 2019-2028, "150 Forward," which outlines the impact Chautauqua will have by the time it reaches its sesquicentennial in 2024 and creates a roadmap for an even brighter future beyond this incredible landmark.
The foundation of the plan is built on the institution's four pillars of arts, education, religion and recreation and the ways in which they complement each other to bring people together, stimulate thoughtful discussion and promote creativity.
The site had to highlight these core pillars while concisely and beautifully displaying a wealth of information and detail regarding the plan, including its vision, shared values, overarching goal, key objectives, cross-cutting imperatives, and implementation, monitoring and evaluation.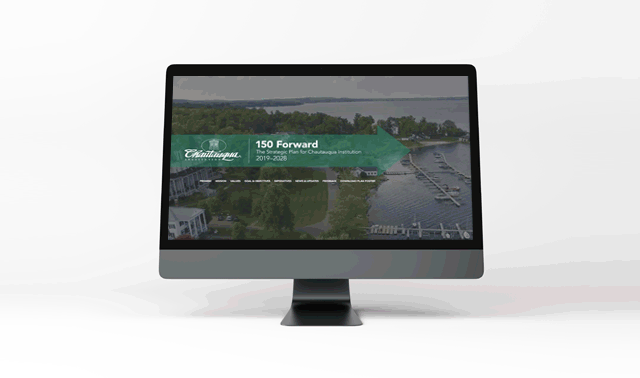 We chose to build a site that's easy to navigate, informative and vibrant. Interspersing each element of the plan with photos and breaking down each element into blocks of information, while also incorporating simple, non-distracting animations, makes the site thorough (without being overwhelming) and engaging. It's meant to reach the Chautauqua Institution's key stakeholders, both internal and external.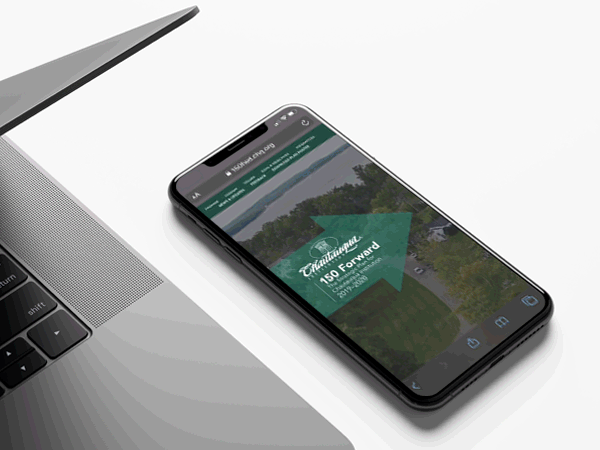 The site officially launched this July. Check it out and learn more about where the incomparable Chautauqua Institution is headed here.
Sign up for our newsletter...
Give us your email and get our stuff delivered to your inbox. You might not regret it.
Thanks for subscribing! You won't be sorry.
Uh oh. Something went wrong.